Qiu Sushi and Tea Bar: a worthy Anda competitor?
Critic Rating: 6/10⭐️
When ordering sushi and boba, Anda Cafe may be the first to come to a Townsend Harris student's mind. However, Qiu Sushi and Tea Bar is a similar spot that serves the iconic combo located at 60-05 Kissena Boulevard. The location is easily accessible from Townsend Harris, hence worth a try. We ordered a taro milk tea, california sushi roll and a Mango Slush.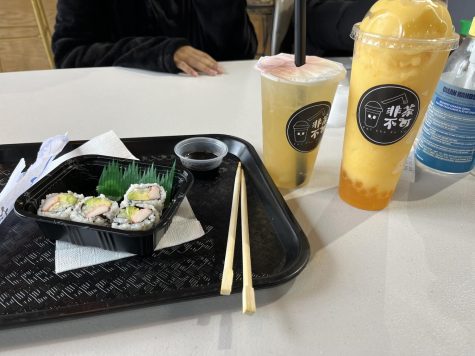 The interior of the building was very cute and aesthetic, perfect for picture taking. There was also an ample menu with an assortment of drinks and sushi rolls to enjoy. Honestly, both the sushi and the boba were a bit pricey individually, with the order of taro milk tea and a California roll being priced at $11 each. Although, the location offers combo deals for any two rolls and a drink for $15, dramatically lowering the price
The sushi came in six pieces, visibly prepared by the staff at the counter. However, the sushi failed to please our taste buds. Despite the abundance of the menu, the california roll didn't sit well with our stomach.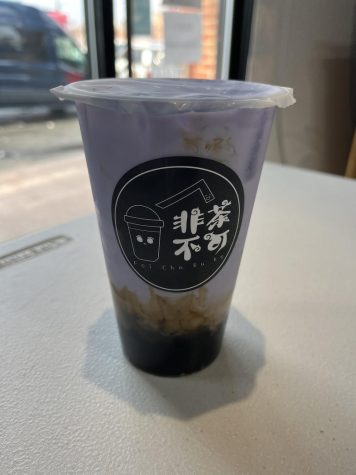 The drinks tasted better than the sushi. The taro boba was very soft and chewy, indicating the freshness of the toppings. Nonetheless, the taro milk tea tasted more like plain  milk than flavored milk. While the mango slush was delicious, it may be too sweet for some.
Overall, we would give Qiu Sushi and Tea bar a six star rating. Although it is easily accessible from Townsend Harris by walking or by Q25 or Q34 bus, the food itself isn't worth its price. If you're craving for sushi or boba, Anda may offer a better experience.