Chipotle's Chicken Al Pastor: are we just capitalizing on trends?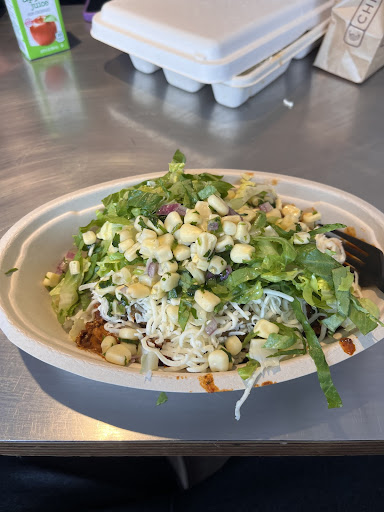 Critic Rating: 8.5/10⭐️
Let's start by pointing out the name of the new dish: "Chicken Al Pastor" is a straight up oxymoron. "Al Pastor" refers to the style of thin, split grilled slices of pork, and is usually marinated in adobada. Al Pastor is made from pork, not chicken, so the name of this dish is a lie. Chipotle is really selling chicken adobada, which is the chicken marinated in the al pastor style seasoning. 
If I were to hazard a guess, I would assume the naming would have to do with the explosion in popularity of al pastor style tacos in the United States in the past few years, especially on social media. Bested only by the tyrannical king of Instagram taco reels, birria tacos, al pastor is a staple at pretty much every new trendy taco spot that's made it onto social media feeds in the last couple years. It's a name that a lot of Americans can get behind, and a name that entices many consumers. 
Is this culture washing to some extent? Yes, but to Chipotle's credit, the way they are trying to introduce the idea of "al pastor" as a flavor profile by pairing it with the fan favorite of chicken is understandable, considering they are selling to people in Kansas and Ohio who may have never tried anything like it in their life. And I think it's a better way to do it than some other establishments (Looking at you, P.F Changs).
Anyways, moving onto the chicken. Chicken is my go-to protein at Chipotle regardless, so I was quite excited that they had a "spiced up" version of it. I got a rice bowl with white rice, no beans, al pastor chicken, cheese, medium salsa, lettuce, and corn. 
I found the chicken to be quite flavorful, and it had a nice kick that I miss often when I get their regular chicken. It was by no means spicy, but it leaves your mouth a little excited after every bite. The marinade was prominent, with a nice sweet and spicy duo going on, and I found the char and moistness of the chicken to be in line with what I come to expect at Chipotle. Chipotle describes that it contains notes of pineapple; it has some sweetness, but I don't know if I would go that far. Classic Critic Editor-In-Chief Jessica Sandoval described it as "funky, sweet, and a little umami."
One thing is that the marinate permeates. My rice was left covered in marinate, and the flavor really shined through the bowl, and the accompaniments blended a little further into the background than usual. I didn't mind it, but it is something to consider if you want to blow the outrageous $3 for a scoop of guacamole. I'm not quite sure how it would hold up against the al pastor. 
Was it really al pastor? No, but I didn't expect it to be. It's a decent adaptation of the flavor profile of al pastor, and it works really well with Chipotle's style of tex-mex rice bowls. Chipotle is betting on this social media superstar to keep consumers in the door and on their app, and I have no doubt that this will be a popular item while it's around.
Considering Jessica already got it two days in a row, I'm willing to assume it's working.
The chicken al pastor is available for a limited time at Chipotle.