Bokksu Spring Box: what are the top picks?
*Note: The Classic Critic was provided these products at no charge by Bokksu. The Classic Critic was not paid for our opinion, the opinions provided are our own.
Following the previous Bokksu review, the food editors were provided the Spring seasonal box to review.
Kyoto Uji Matcha Dango Mochi: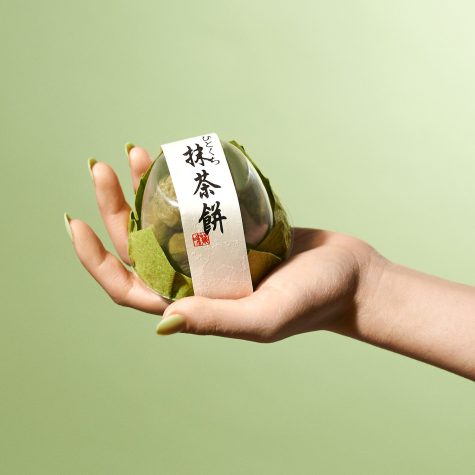 These soft matcha mochi had a delicious white bean paste filling right in the middle. These mochis are known to be very soft, and if that's a desirable texture it will be enjoyable. However, it may also cause some sensory issues due to being overbearing. Before indulging in this delicious treat, make sure to understand what the ingredients are.
Pure Potato: Butter no Miwaku and Rock Salt: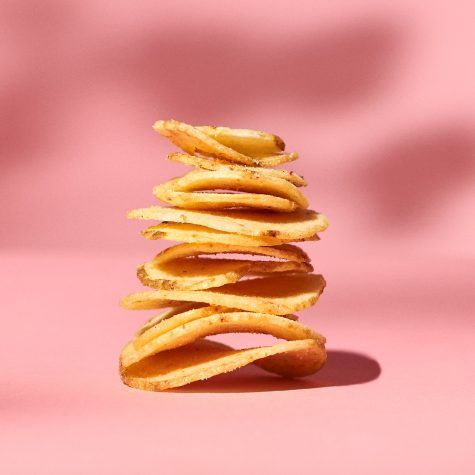 The chips were quite savory, in line with many other Japanese potato chips. It was a little more airy and less oily than their American counterparts. Along with salt, it was lightly coated with the common cheese-like powder found on many Japanese snacks. It wasn't our favorite chips compared to other Bokksu boxes, but it gets the job done.
Handmade Matcha Choco Arare: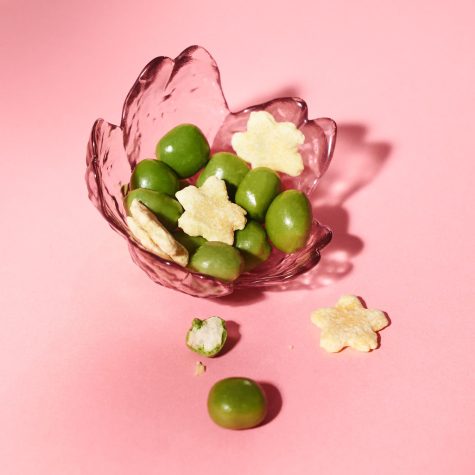 We had no idea how to eat these. They consisted of a savory cracker and sweet matcha flavored beans. Separately the snacks tasted pretty good, with the matcha beans having a nice sweetness that wasn't too overpowering, and the crackers being salty and satisfying to bite into. However, when eaten together, the flavors canceled each other out.
Sakura Souffle: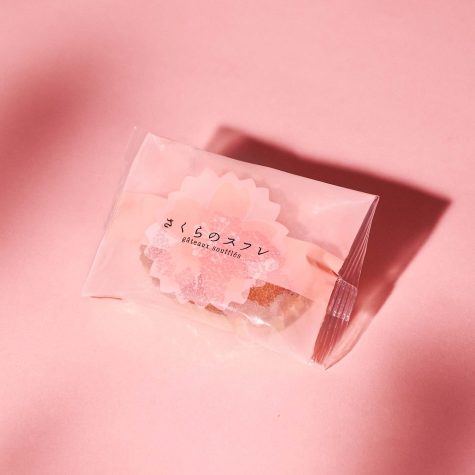 The souffle was really nice and moist, not too sweet with crumbs that tasted delicious. However, there wasn't a strong enough aftertaste that we expected. It was "Sakura flavored" but it tasted really mild and indiscernible.
Yatsuhashi Senbei (Black Sesame):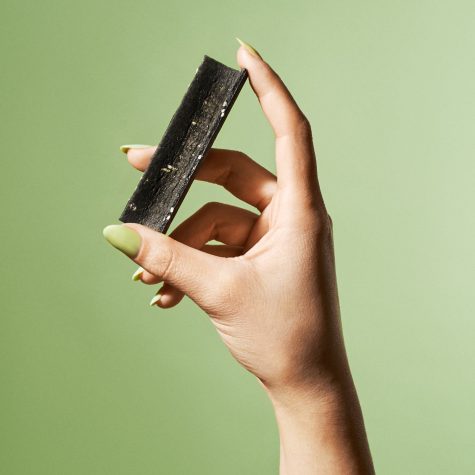 The black sesame genuinely tasted like drowning in a handful of black sesame seeds. If you enjoy eating sesame, this is a piece of heaven.
Sakura Cake:
The cake tasted really nice. There were a series of snacks in the box with a "sakura" flavor, that had a very mild rose-like aroma. However, this snack had pickled sakura leaves, which seemed to enhance the sakura flavor. The sweet and slightly sour flavors reached equilibrium nicely in this moist cake.
Sakura Mochi: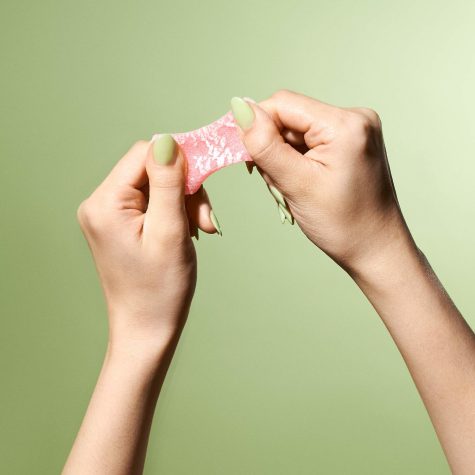 This is a very similar situation to the Sakura soufflé. While the mochi had a good texture with the right balance of sweetness, there wasn't a lot of flavor. It was extremely subtle to the point of unnoticeable, reminiscent of plain mochi.
Hana Iroiro Hatsune Okaki: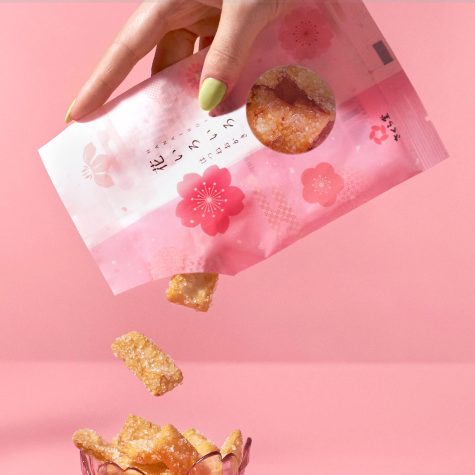 These were super good and crunchy crackers with sugar layered on the outside. The perfect combination of sweet and savory. These crackers tasted almost identical to the circular crackers with the white icing that can be found at Japanese stores. It is our favorite pick from this box.
Kyoto Sable (Ume):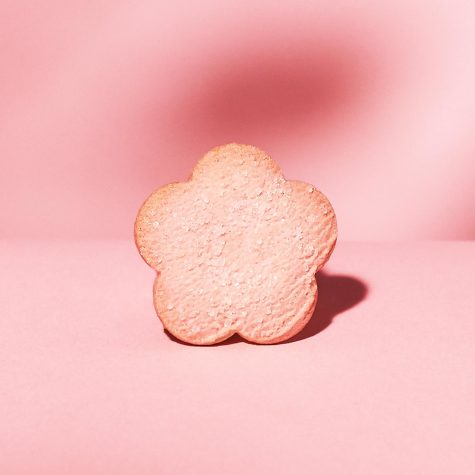 This cookie had a very crumbly texture, most likely due to the almond flower. It had a light flavor of plum, that wasn't overpowering or prevalent.
Kororon Momotaro Sakupuff Chocolat (peach):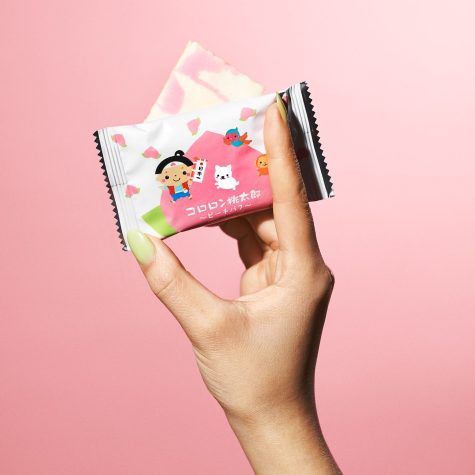 It was an interesting snack. It was like putting white chocolate on top of a popcorner. The cracker tasted exactly like popcorn, and the white chocolate tasted a little sweet. It's branded as a peach flavor, however, we didn't experience any peach.
Shiki Oriori (Haru):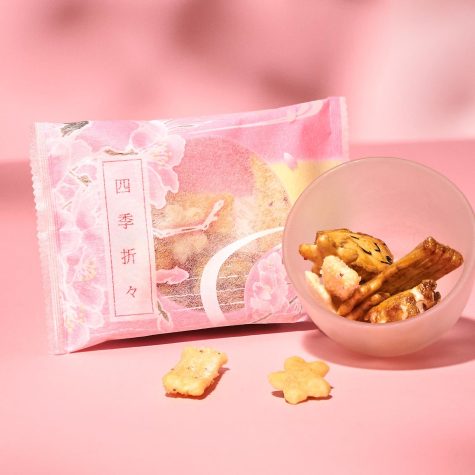 The snack included an assortment of different flavored rice crackers, with some sweet, and some savory. From the choices, there were sakura, seaweed with soy sauce, only soy sauce, or only plum flavored. The crackers were delicious by themselves, with our favorites being the savory ones, similar to our preferences from the first Bokksu review.
Uji Matcha Chocolate Cookie: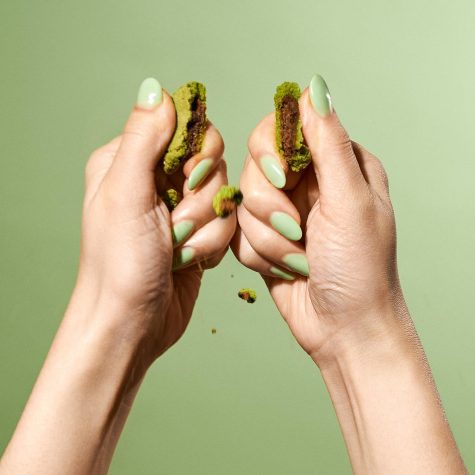 This snack was a soft, matcha flavored cookie with a chocolate filling in the center. As matcha and chocolate are known to be a good combo, this did not disappoint. However, because the combination IS a common flavor mash, nothing about this cookie really stood out.
Morokoshi Cookie (Sakura Horohoro):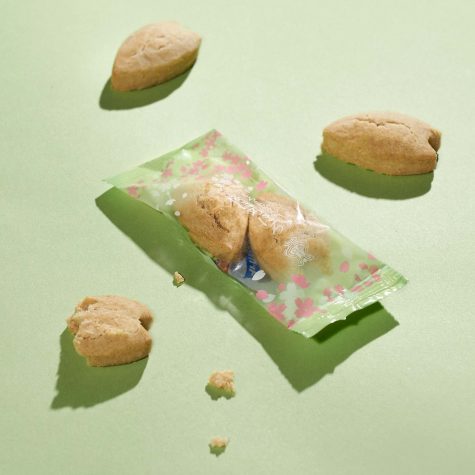 These cookies, inspired by polvorón, were made using red bean flour, embellished with a sakura scent. It didn't really stand out to us from the rest of the box but it was a good cookie nonetheless, that wasn't overloading with sweetness.
Strawberry Cake Gummy: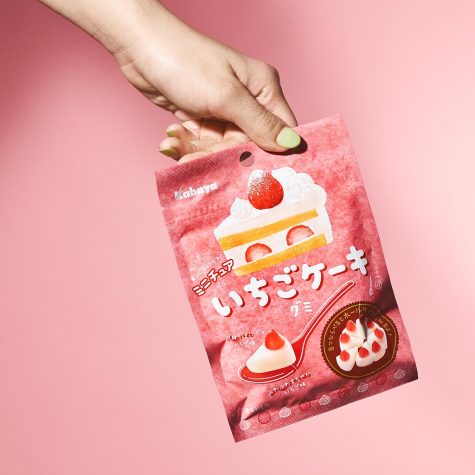 These gummies were light and fluffy, with a very strong strawberry flavor. The real Strawberry flavor can't be replicated, so the distinct strawberry flavor in this gummy was more aligned with the artificial variety. Even so, it was delicious.
Vegetable Arare (Tomato):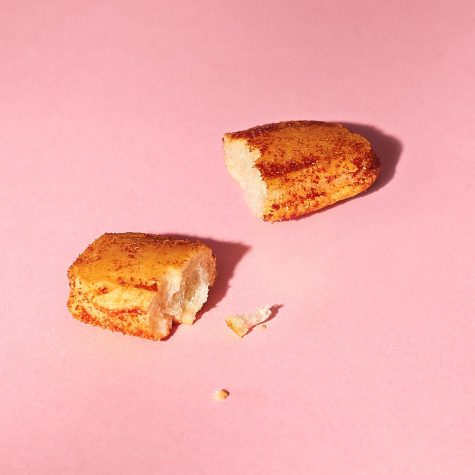 This puffy rice cracker tastes like ketchup chips that can be found at a local grocery store. The texture of the cracker itself was delightful, but if you don't like the tomato esque flavor then you will not like this snack.