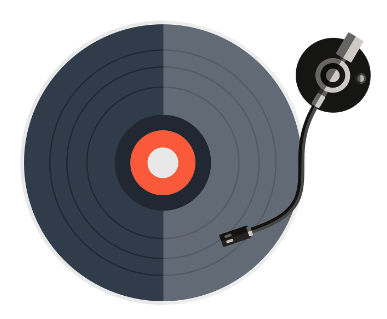 Overall rating: 7.5/10
In late April of 2023, boy band Seventeen released their tenth EP, FML. The mini album features six songs, three of which are subunit tracks from the hip hop, performance, and vocal teams. Through the new release, Seventeen has demonstrated their musical versatility by straying from their typical beats.
"I Don't Understand but I Luv U" (Hoshi, Jun, The8 and Dino) (9.5/10)
This fan-inspired R&B track is hands down my favorite off of FML. "I Don't Understand but I Luv U" has a captivating, movie OST quality to it that creates a heavy, sentimental atmosphere. You can pick up on rock ballad influences throughout the song and also the incorporation of an electric guitar riff, which gives a dark edge to the music. Coupled with the performance team's powerful vocals, the accompaniment performs flawlessly throughout the entire track, building tension and quieting down at the perfect moments. For instance, the transition between the chorus and post-chorus proved to be a subtle yet noteworthy utilization of the backing track to intensify impact; it pauses as the vocalizing continues, and then comes back in with a satisfying punch. The instrumentals truly hit the mark — they supplement the vocals without overshadowing other elements of the piece. 
"Super" (9/10)
"Super," celebrating Seventeen's journey to success, is definitely the standout track out of the two lead singles. The song has a good balance between vocals and rap, and uniquely implements traditional string instruments in the chorus. Despite its memorable sound, "Super" is not without its flaws. The persistent high-pitched background vocals, which resemble a scratchy disk, is one particular component worth mentioning. Though it fits well in the bare, unembellished chorus, it becomes quite abrasive and irritating as it drags on; I felt that it should have been used more sparingly for maximum effect. I also found the jumpy and energetic post-chorus to have a rough transition; it serves as a peak to counter the anti-drop but winds up being a frustrating switch-up. These details aside, "Super" is a compelling listen altogether. 
"F*ck My Life" (7/10)
The EP starts off with an alternative rock, R&B lead single that bears a daring title. "F*ck My Life" begins with a strong proclamation, giving the initial impression that it'll be an intense and angst-driven track. However, it goes in a different direction than anticipated. It emotionally conveys the hopeless feelings of losing passion, aim in life, and then continues to highlight the concept of light at the end of the tunnel — bouncing back from burnout and finding the strength to move forward. The minimalist instrumentals, mellow vocals, and melodic tune blend harmoniously to complement the touching lyrics. "F*ck My Life" was rather underwhelming as a title track, however, and may have been more fitting as a B-Side.
"Dust" (Woozi, Jeonghan, Joshua, DK and Seungkwan) (6/10)
In this synth-pop track, Seventeen's vocal subunit confronts the pain of lingering love following a break-up. "Dust" juxtaposes its longing sentiment with bright, upbeat instrumentals and soft, airy vocals. These elements produce a summery city pop-esque sound with a nostalgic, retro vibe — although a pretty combination, it fails to stand out among the EP's repertoire. 
"April shower" (6/10)
Another lyrically meaningful addition to FML,  the comforting  message of "April shower" lives up to its title — along with hardships and adversity come brighter days. The tuneful nature of the song makes it an easy listen as there's nothing risky or particularly unconventional about it. Similar to the preceding track, "April shower" relies on a tried-and-true approach — it's a solid song to fall back on, but it's quite forgettable.
"Fire" (S.Coups, Wonwoo, Mingyu and Vernon) (3/10)
"Fire" falls flat as one of the group's experimental tracks. The song has an old school hip hop influence and is established on an Afropop beat, with its lyrics describing Seventeen's ever-improving game. The verses are clever, but the refrain onwards is quite the contrary. On top of harsh production, the repetition of "fire" throughout the entire song becomes tiring — it is just overdone and fails to be the earworn it intended to be. "Fire" simply wasn't my cup of tea.
Even as a relatively new listener of the 13 member group, I found FML to be quite unremarkable as a whole. The EP presents a different mood from the "out there," energetic sound I associate with Seventeen and seems to focus more on a chill, vibey concept instead. Though consisting of a relatively enjoyable tracklist, FML fails to be an album that truly captures its audience from start to finish.