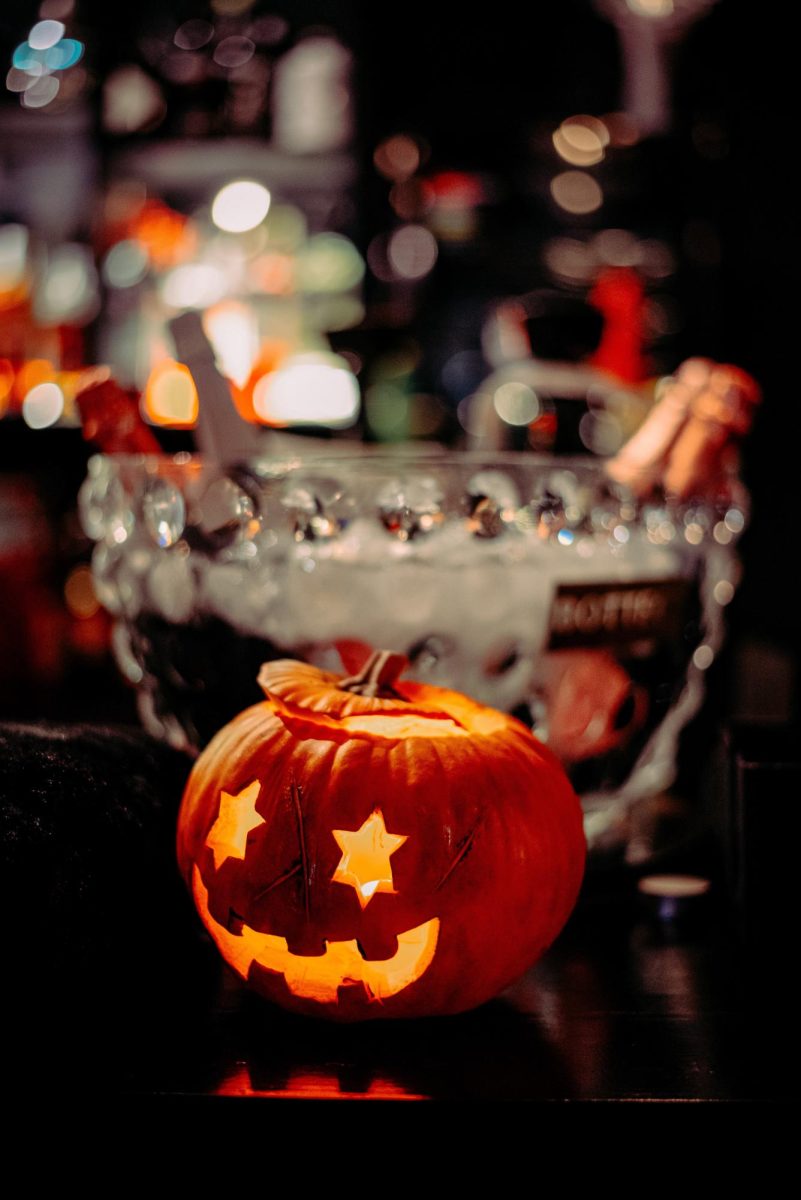 Now that Halloween is approaching us, it is that time of year where we gather round and binge watch classic halloween movies. Why not spice up your scares with a dash of humor. If you enjoy the autumn aesthetic whether that means pumpkin spice lattes, cooler weather, leaves or coziness, you should definitely check this list out! Here are the top 5 halloween movies that will make you chuckle while still allowing you to embrace the spooky season. 
Halloweentown (1998):  Halloweentown,

rather my favorite on this list, is a portal to a magic town. This movie is for viewers of all ages. 
The story begins with the Piper family, their grandma Aggie comes for a visit. The town is full of buildings covered in cobwebs and the people residing there are in costumes that could beat the best Halloween parties you have ever attended. 
I personally believe that the film's greatest strength is its ability to capture the excitement of Halloween. Marnie, the protagonist and her siblings explore Halloweentown, it is impossible to not feel the childlike emotions of discovering a whole world filled with creatures and supernatural surprises, making it feel like a dream. The movie provides a captivating imaginative world where witches, vampires, ghosts and werewolves exist. 
Halloweentown is a film that embodies the spirit of Halloween while also showcasing the significance of family. It delivers a unique combination of adventure and life lessons that embraces the joy of Halloween, making it the perfect binge-watch for families over the holiday season. Halloweentown is a beloved Halloween classic that is enjoyable for everyone.  
Twilight (2008)  
Another personal favorite, Twilight by Stephine Mayers is the perfect choice for Halloween due to the supernatural themes and danger to it. 
Bella Swan, the protagonist, moves to a gloomy town, Forks, Washington, to live with her father. Soon after, she meets Edward Cullen, who is secretly a vampire. The Cullens, Edward's family, stand out by their remarkable beauty and fair skin. The film focuses on Bella and Edward's relationship, which offers a unique perspective on the traditional vampire-human romance. The film also touches on Native American folklore and stories, as Bella becomes friends with Jacob Black. Jacob's character adds conflict to the story, establishing a love triangle between the three of them. 
Halloween is the time of year where the supernatural phenomenon is everywhere, with vampires, witches, and ghosts being extremely popular. Twilight explores immorality, vampire lore, and love. The saga beautifully depicts the Pacific Northwest scenery, with its misty landscapes. 
Twilight is an appropriate pick for Halloween due to its supernatural themes, love, and its ability to evoke the eerie and romantic element of the season. Even though it may not be the traditional Halloween horror movie, it offers a whole new perspective on fantasy romance. Who doesn't love a good romance book between a vampire and a human!  
Coraline (2009) 
Coraline,a stop-motion animation, directed by Henry Selick is a dark movie. The story follows a young girl, Coraline Jones, who moves to a new home with her parents. Coraline feels neglected by her parents. She later finds out about a hidden door that leads to a parallel world. In the parallel world, everyone has buttons instead of eyes and in this world, she has caring parents. Her "mother" from the alternate universe tries to keep Coraline there forever. 
This film is known for its mysterious scenery which is perfect for Halloween. The majority of the film takes place in a creaky old house. The dark and moody themes and disturbing characters creates the same feelings of wandering through a haunted house on a spooky Halloween night. The gloomy and melancholy graphics take you to a world of where mysteries are right around the corner. 
Halloween is an excellent time of year for courage and adventure as portrayed by the film. Coraline's sense of adventure as she wanders through the unknown. As viewers, this teaches us to face our fears and embrace the world with all its flaws. 
The button eyed characters add a spooky and intriguing element like the things you see on Halloween. The characters in the movie might appeal to be cute but have something creepy about them just like how Halloween can seem fun but always has a scary and dangerous side added to it. 
Make sure to grab your halloween candy to snack on while watching this movie! 
Scream (1996) 
As we closely approach Halloween, there is no other time to dive into the world of horror movies. Scream, directed by Wes Craven, is a classic horror movie.  
The film is set in a fictional world, Woodsboro, where a masked killer named, Ghostface, begins a series of vicious murders. Ghostface specifically targets the group of teenagers including the protagonist, Sidney Prescott. 
Scream successfully balances suspense and humor, delivering genuine scares. The movie immerses viewers by having us on the edge of our seats, guessing who the unmasked killer is and the amount of plot twists there are. 
Scream is a smart and thrilling horror film which is one of the reasons as to why it is a classic in the genre of horror. It is a must see for anyone who is horror obsessed.
The Texas Chainsaw Massacre (1974)
The Texas Chainsaw Massacre is a horror movie directed by Tobe Hooper. It follows a group of young friends who are traveling around Texas. Soon, they are faced with a series of terrifying and disturbing events as they cross paths with a cannibalistic family of killers. The group unfortunately becomes victims of the sadistic killers. 
 This one definitely gave me nightmares!
There you have it, the top five halloween movies that you must watch to experience Halloween to its fullest. No matter if you're a fan of vampires, witches or ghosts, these movies offer something that is enjoyable to all viewers. Happy Halloween!