The BookTok Effect: Are TikTok Classics Worth Your Time?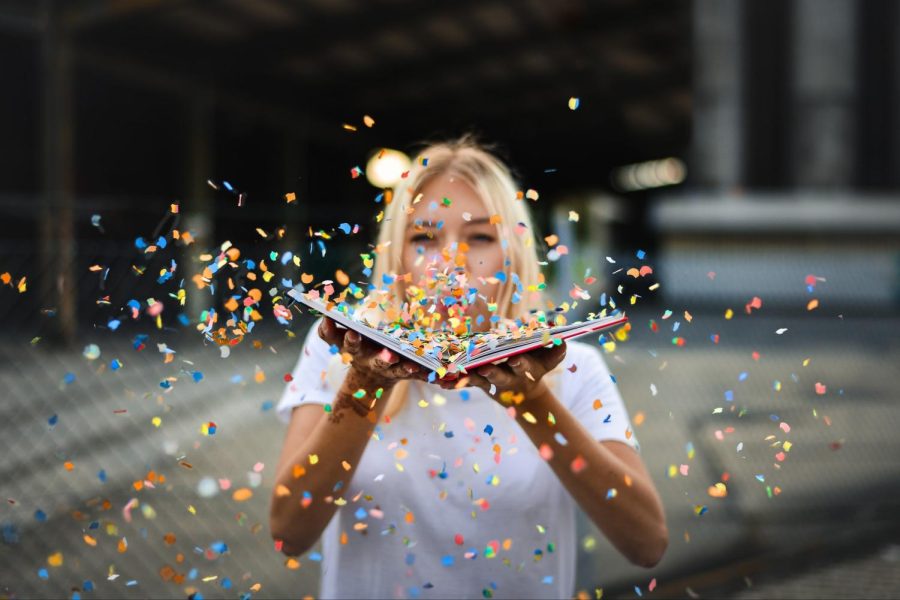 "BookTok," the section of TikTok that focuses on book reviews and recommendations, has propelled many books to fame over the past few years, especially due to the rise of reading during quarantine. However, from cheesy romances to mystery thrillers, there has been much speculation on whether these books are actually "good" or if they are just trending. I am a proud member of "BookTok," and the books reviewed below are all romance books (my preference). Containing spoilers!!
The Love Hypothesis by Ali Hazelwood
Following a typical STEM based love story, The Love Hypothesis was mediocre. Olive Smith, a PhD student is your typical 'not looking for love, but need to have a fake boyfriend to prove to my best friend that I'm not in love with my ex-boyfriend who she is in love with' protagonist. The story was engaging enough that I read through the whole book. However, the repeated description of the male love interest, Adam, as "big, large, and huge" is a bit off-putting. The romance is sweet, but superficial. However, the fact that he is described as an 'I hate everyone, but you' type of character is something that can be enjoyable to the right reader.
As someone that does love a good, sappy romance, I would rank the book a 6/10. The characters aren't too annoying, but they aren't developed enough to create a connection between them and the audience. Furthermore, as this book revolves around STEM, it is extremely refreshing to see an intelligent female character who is successful in a traditionally male-dominated field. The supporting characters are nothing special, however, there are some aspects of the plot that are interesting enough to keep the reader entertained.The fact that this book has gotten so popular on TikTok is a bit surprising, but ultimately, it is a cute story. 
The Spanish Love Deception by Elena Armas
What a long book for such an uninteresting story. The Spanish Love Deception by Elena Armas is an enemies-to-lovers romance that follows Catalina Martin as she starts fake-dating her coworker, Aaron Blackford, whom she hates. On the internet, people have mixed opinions – while some have been raving about this book, others absolutely despise it. The book is over 400 pages long, and things don't start getting interesting until about halfway through. Although the book has several popular tropes: a simple enemies-to-lovers workplace romance, a "sunshine" girl and a brooding boy, and, of course, fake dating, it just feels so long and drawn out. The book would be much better if at least 120 pages were cut out. These pages are supposed to help create a backstory for Catalina and Aaron, but there is no backstory to be found.
Analyzing the characters themselves, it is clear that the side characters, particularly Catalina's family, are far more interesting than the main leads. They are charismatic, funny, and make the story interesting while the main characters…do not. I would rate this book a 4/10 because it is just. So. Long.
It Starts With Us by Colleen Hoover
TW: Sexual assault, rape
It Starts With Us is two things: the most popular book to come out of TikTok, and one of the most hated books on the internet. Following the story of Lily Bloom, an aspiring florist with a complicated family past, the novel was received in several different ways. Some people love the book, the characters, and the 'plot twist' (if it can even be considered that). However, there is controversy surrounding this book due to its lack of warnings of sensitive topics that the story includes. Many readers have said that if they had known that there would be detailed sexual assault and rape in the book, they wouldn't have read it.
Now, the book itself is also something to critique. The writing is tolerable, using simplistic wording and language to describe heavy topics. The characters are definitely the selling point of the book. Hoover created a very strong bridge between the main characters, Lily and Ryle, the important side characters, and the audience. Chances are that you will get emotional, but after you are finished reading you might question what prompted you to spend hours reading a book, that, in the end, wasn't even that good. The obsession surrounding this book at the beginning of its announcement and release has (not surprisingly) died down and the hype that once followed this book has turned more into hate. 
The Song Of Achilles by Madeline Miller
What a boring book for such an interesting plot. The novel follows two gay boys and their love story, and takes place centuries ago in Ancient Greece. As an avid reader of the Percy Jackson series, this book seemed as though it would be highly entertaining due to its elements of Greek mythology in the plot. However, it was so hard to get through. The amount of characters in the book is overwhelming and with all their extremely complicated names, it just gets confusing and hard to follow. 
What made this book so popular, however, was its love story, which was well-written and very romantic. Since the genre of gay historical books is so small, this book could have been such a big part of that culture and even brought more attention to it. It is honestly disappointing because so much could have been done with this book that simply wasn't. The audience that it attracted loved it, but just a few tweaks could have made this audience so much larger. First off, easier-to-read words could make this book so much more digestible and appealing. Additionally, the book is simply too tragic. Why do so many books about gay people have sad endings? This book is either for you or it is not; there is no inbetween.  
 The Way I Used To Be by Amber Smith
TW: Sexual assault, rape  
The Way I Used To Be follows Eden, a girl who is raped in her freshman year of high school, throughout the rest of her high school experience, and shows how the event changed her life. The ultimate draws of this book are that it shows the trauma that a teenager must face after going through something as awful as rape and allows the reader to follow Eden through multiple years after the rape and truly grasp how drastically it impacted her even years after. 
However, the book portrays Eden poorly throughout highschool, to the point that the author almost forces the readers to hate her. She makes rash decisions, hurts good people in the process, and just slowly destroys herself. It is extremely guilting, but the writing is so good that it can make you feel emotions that you don't want to. All in all, the book is amazing and you'll end up hating how it makes you feel, but in the best way. 
BookTok has a habit of promoting corny love stories, and while some of them are cute and fun reads, this definitely does not apply to all of them. BookTok should use its platform, which has drawn the attention of many social media users, to promote more well-written books.